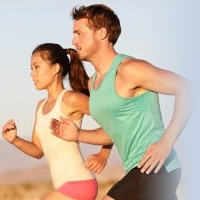 Dramatically Reduce Pain and Stress, Prevent Injury, and Perform at Your Highest Level.
Constant deadlines, commuting back and forth, and long and laborious hours with your neck craned over a computer have given you chronic neck and low back tension.
All you can think about is getting out into the fresh air for your run to let your mind have a moments peace. But lately you've been forced to stop your exercise short due to aches and pains.
Regular Massage Sessions Can Help You:
 

Reduce strain from overwork so you can work with less pain, tension and be more productive.
 Prevent injury and strain after exercise so you don't have to give up or stop your exercise routines.
Help you to perform at a higher level in sports, work, and recreational activities by decreasing muscle fatigue, soreness and tightness.
Personalized, Highly Effective, and Measurable Progress with

Assessment.
Assessment allows the therapist to gather information about the nature of your complaint. This allows the therapist to truly develop a massage session that is personalized and gives you the full value of massage therapy.
Manage Chronic Pain, Improve Painful Movement, and Decrease Muscle Tension with Deep Tissue Massage.
After formulating a plan based on your needs and information found in the assessment muscle specific massage is applied. This results in easier movement, less pain, and muscle tension.
Make Lasting Changes, Increase Freedom of Movement, and Decrease Chronic Pain with Myoskeletal Alignment Techniques.

 
Once muscle specific massage has been applied and your pain begins to improve, Myoskeletal Alignment Techniques can help address postural related issues that caused the pain or developed from compensation. Myoskeletal Alignment Techniques are massage techniques that focus on balancing muscular and skeletal imbalance.
For more details about services and prices go to my services page
How massage can help:
Plantar Fasciitis
Bulging Discs
Sacroiliac Joint Dysfunction
Rotator Cuff Tears
Patellofemoral Syndrome
Ankle Sprains
Hamstring Tendinitis