Revitalize Your Run, Minimize Injury, Aches, and Pain, and Finish Marathon Day Feeling Like an Accomplished Champion with Therapeutic Massage

Training for a marathon is hard work and as marathon day comes closer you're starting to do more long runs. As you increase your mileage old injuries have resurfaced, your muscles are sore and tired, and you're starting to dread your long runs.
Having massage after your long runs can help revitalize your tired muscles so you have more energy and decrease pain from injury, aches, and tension so that you can be ready for your next run and actually look forward to race day.
60% OFF:

 GET A 1-HOUR MASSAGE for $40! *
Booking is Easy! Just Book Online Below.

Use the Coupon Code Mass40

 in the Appointment Notes Section when You Book Your Appointment.
I'm Matt Snow, a Licensed Massage Therapist in Cos Cob, CT. My goal is to help you regain and maintain freedom of movement so that you can pursue the recreational activities that inspire you and bring you joy. I am offering a limited introductory offer for first-time clients because I know that it can be hard to find a knowledgeable, experienced, and great massage therapist. It's frustrating to pay full price for something that is just okay. I am offering such a low price because I am confident that you will be very happy with what I offer.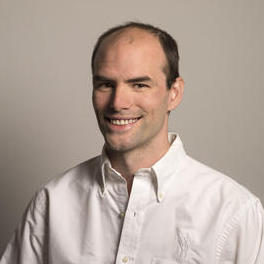 ---
What Others are Saying
"The best massage that I have ever had. Matt listened to my concerns regarding pain and tension and he really focused on the areas that needed the most attention. He also really knows what he is doing and how to do it. I left the massage feeling lighter and so relaxed. And today, being the day after my massage, I feel better than I have in weeks, as I was really suffering with a lot of tension, pain, stiffness and fatigue. I would recommend him and his services to everyone I know." 
 Caroline B.
"I strained a muscle in my hip, resulting in agonizing pain, a trip to the walk (or, in this case, hobble)-in, an injection and a few weeks of rest when training for a half-marathon. When I resumed running and felt a twinge, I figured it would be a good idea to find a massage therapist and made an appointment with the Head to Toe Muscle Clinic. Matt listened to my concerns and addressed the issue. I decided then that if I was to attempt a full marathon, I would incorporate mas

sage after my three longest training runs in an effort to help stave off injury. 

I signed up for the Hartford Marathon and began training. I purchased a massage package and, as planned, went to an appointment following my highest-volume training weeks. Matt kept my broken body moving forward and helped relieve tension in areas I wasn't even aware were suffering. This isn't a spa-like massage: He really gets into the muscles and works out any kinks. I made it to marathon day injury-free, ran the whole race and enjoyed the experience. I would highly recommend him to athletes looking to incorporate massage into training, or to anyone in pain and in need of massage services. He is fantastic."
Matt is one of the most knowledgeable therapists out there. His understanding of the human body and continued efforts to educate himself and the rest of us is a true inspiration. I look forward to his posts on this page and his bodywork. There are few I trust to work on my physical issues but Matt is at the top. 
---
About Head to Toe Muscle Clinic
Hi, I'm Matt Snow and I have been a Licensed Massage Therapist for over nine years. My mission is to provide quality massage therapy to help you alleviate muscle tension, pain, and stress. I graduated from the Connecticut Center for Massage therapy in 2006. After graduating I worked at a pain Management/ Physical therapy office under Dr. Jun Xu, L.Ac, M.D., Dr. Adora Cruz P.T, and Dr Robert Blizzard D.P.T. for nine years. I have been in private practice for two years and I love helping people find relief, keep on track with their fitness goals, improve their enjoyment of the physical activities that inspire them most.
---
My Approach to Therapeutic Massage
Massage therapy should always be relaxing, but sometimes you may have an injury or pain complaint that you want addressed. I use Orthopedic Massage and Myoskeletal Alignment techniques.
Orthopedic Massage specializes in healing muscle and joint injuries. Orthopedic massage uses assessments and movement tests to understand how your muscle or joints are injured. Once I understand the nature of your injury or pain then I can best match the massage technique with the condition of your tissues. This system helps me understand your complaint fully and develop a massage treatment plan that is tailored to you.
Myoskeletal Alignment Techniques addresses chronic muscle imbalances and postures that create pain or result from pain. Myoskeletal Alignment Techniques target muscle, tendon and ligament injuries and imbalances to bring balance to your skeletal structure. Deep tissue and myofascial techniques are used for the soft tissues while Muscle Energy Techniques (a type of stretching that aims to realign joints) and myofascial techniques are used to bring your bones and joints back into alignment.
Using these two systems together results in a well-rounded massage where injury, pain, and chronic tension patterns can be dealt with in a systematic approach while relaxing your body and mind.
---
My Office is Located In the Mill Pond Shopping Center in Cos Cob.  
213 E. Putnam Ave. Cos Cob, CT 06807    
Hours Of Operation:
Wednesday 9 am – 8 pm
Thursday 9 am – 8 pm
Friday 11 am – 8 pm
Saturday 11 am – 8 pm
    Sunday 11 am – 5 pm