Revitalize Your Run, Minimize Injury, Aches, and Pain, and Finish Marathon Day Feeling Like an Accomplished Champion with Therapeutic Massage

Training for a marathon is hard work and as marathon day comes closer you're starting to do more long runs. As you increase your mileage old injuries have resurfaced, your muscles are sore and tired, and you're starting to dread your long runs.
Having massage after your long runs can help revitalize your tired muscles so you have more energy and decrease pain from injury, aches, and tension so that you can be ready for your next run and actually look forward to race day.
We Have Had Success with These Conditions:
Low Back Pain
Neck Pain
Upper
Back Pain
Carpal Tunnel Syndrome/ Arm and Hand Pain
Sciatica/ Hip and Leg Pain
Shoulder Pain/ Rotator Cuff Tears
Booking is Easy!  Just Book Online Below. 
---
About Head to Toe Muscle Clinic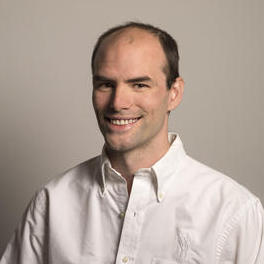 Hi, I'm Matt Snow owner of Head to Toe Muscle Clinic, and I help people like you maintain and regain pain free movement, heal from injuries, manage chronic pain, and relax so you can perform activities that bring you joy and fulfillment and live your life to your fullest potential.
I graduated from massage therapy school after experiencing two deaths. Before and during massage therapy school I used martial arts and movement to help heal and find purpose after these events. After graduating massage therapy I quickly started working in a Pain Management/ Physical Therapy office where I worked with 12 -16 patients a day.  After working for nine years with people of all  shapes, sizes, backgrounds, and different movement impairments and pain conditions I saw first hand how frustrating, depressing, and difficult it can be to cope with changes in your body.  I never had a pain condition that forced me to stop activities that I love but I know how important movement was for me at an important time in my life. I enjoy helping people find relief from pain, tension, stress and helping them recharge and get back into the world.
---
Orthopedic Massage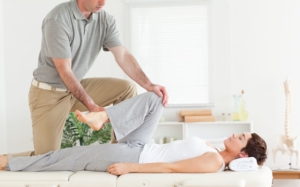 Orthopedic Massage specializes in healing muscle and joint injuries. Orthopedic massage uses assessments and movement tests to understand how your muscle or joints are injured so that the most appropriate techniques can be used for your condition. Assessment also establishes a baseline of your pain and ability to move so that you can see improvement over time. Orthopedic massage uses swedish massage, PNF stretching,  and Active and Passive Release Technique.
Myo-skeletal Alignment Techniques (MAT)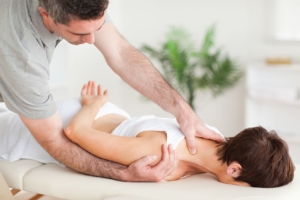 Myoskeletal Alignment Techniques is a combination of deep tissue massage, muscle energy techniques, myofascial techniques, and stretching. It's focus is to help pain and tension by correcting muscle and skeletal imbalances. MAT uses assessment and movement testing to determine the nature of the injury and movement restrictions. Deep Tissue and myofascial techniques are used to help heal and relieve pain in your muscles, tendons, and ligaments.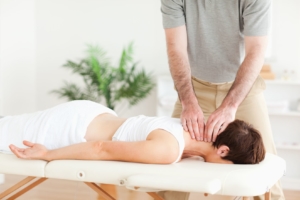 One Technique that distinguishes the MAT  from Orthopedic Massage is releasing joint restrictions by manipulating the muscles. This is particularly focused on in the spinal joints where the muscles are very tiny and spasms in these small muscles can create mis-alignments in your neck and back.  Massage and pressure to your muscles while moving your joints through their range motion helps reduce pain and removes movement restrictions.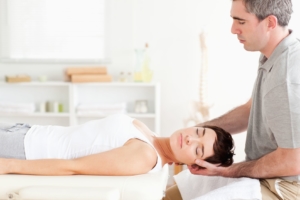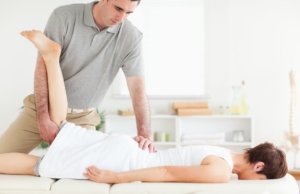 Muscle Energy techniques (a type of stretching similar to PNF stretching) are then applied to restore proper movement and to put joints back into alignment.
---
What Others are Saying
"The best massage that I have ever had. Matt listened to my concerns regarding pain and tension and he really focused on the areas that needed the most attention. He also really knows what he is doing and how to do it. I left the massage feeling lighter and so relaxed. And today, being the day after my massage, I feel better than I have in weeks, as I was really suffering with a lot of tension, pain, stiffness and fatigue. I would recommend him and his services to everyone I know." 
 Caroline B.
"I strained a muscle in my hip, resulting in agonizing pain, a trip to the walk (or, in this case, hobble)-in, an injection and a few weeks of rest when training for a half-marathon. When I resumed running and felt a twinge, I figured it would be a good idea to find a massage therapist and made an appointment with the Head to Toe Muscle Clinic. Matt listened to my concerns and addressed the issue. I decided then that if I was to attempt a full marathon, I would incorporate mas

sage after my three longest training runs in an effort to help stave off injury. 

I signed up for the Hartford Marathon and began training. I purchased a massage package and, as planned, went to an appointment following my highest-volume training weeks. Matt kept my broken body moving forward and helped relieve tension in areas I wasn't even aware were suffering. This isn't a spa-like massage: He really gets into the muscles and works out any kinks. I made it to marathon day injury-free, ran the whole race and enjoyed the experience. I would highly recommend him to athletes looking to incorporate massage into training, or to anyone in pain and in need of massage services. He is fantastic."
Matt is one of the most knowledgeable therapists out there. His understanding of the human body and continued efforts to educate himself and the rest of us is a true inspiration. I look forward to his posts on this page and his bodywork. There are few I trust to work on my physical issues but Matt is at the top. 
---
My Office is Located In the Mill Pond Shopping Center in Cos Cob.  
213 E. Putnam Ave. Cos Cob, CT 06807  
Hours Of Operation:
Wednesday 9 am – 8 pm
Thursday 9 am – 8 pm
Friday 11 am – 8 pm
Saturday 11 am – 8 pm
    Sunday 11 am – 5 pm